Brown McFarlane
We are celebrating our 125th year in business and the Directors and Management team would like to thank our suppliers and customers for their continued support and we look forward to prosperous times ahead.
The story of Brown McFarlane...
1839
Albert Richard Brown - who would later become the founder of A R Brown McFarlane & Co Ltd - was born in Ringwood, Hampshire. Albert had a great love of books on the sea and voyages of discovery to far-off lands. However, his burning desire to follow his dreams and become a seaman was firmly against the wishes of his parents.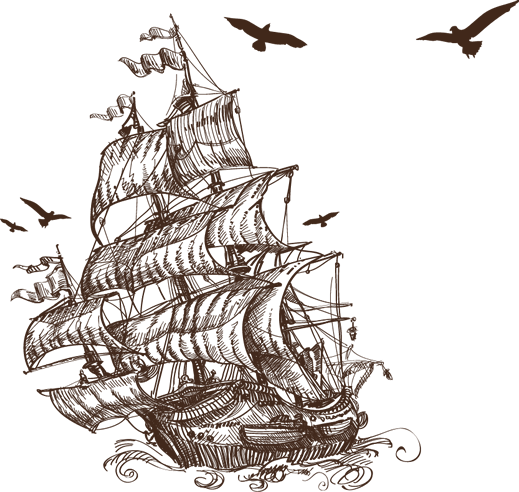 1853
At the age of fourteen, Albert left his family to embark on his maritime career and secured a role on a trade ship on voyage to the West Indies.
1861
Keen to progress his career further, Albert joined the P. & O. Company and worked his way up the officer positions on a series of voyages over the next 3 years.
1869
Albert was offered a position in the Imperial Japanese Service on a lighthouse survey ship charting and surveying the coastline of Japan.
1881
Albert had served 12 years for the Japanese Government and had become one of their most trusted advisors. He was appointed to Executive Superintendent of the Japanese Marine Bureau and later appointed as General Manager to NYK line operating 58 vessels around Japan and the Far East.
1889
Albert tendered his resignation and received the Order of the Rising Sun 3rd Class by H.I.M. the Emperor. Albert returned to the UK to his family and took over the commissioning of ships built on Clydeside for the NYK line and Japanese Government. This was the foundation of A R Brown & Co.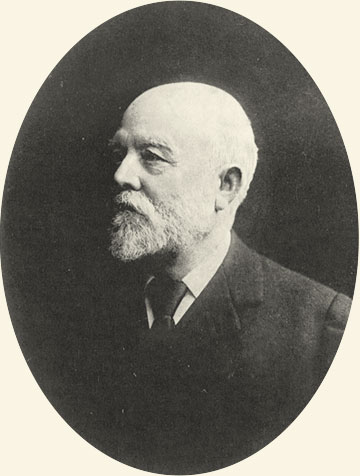 Albert Richard Brown
1889
Albert decided to set up office in Glasgow as A. R. Brown & Co. to supervise the acquisition and fitting of ships for the Japanese Government.
Edward A. Brown was a founding partner with his Father Albert. Edward retired at the beginning of the First World War.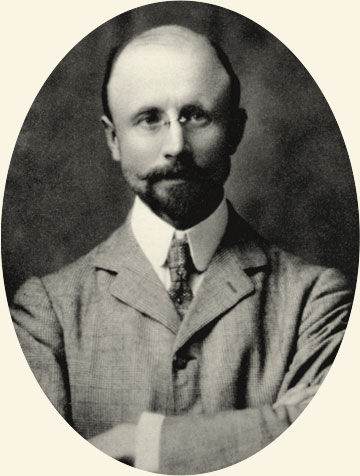 Edward A. Brown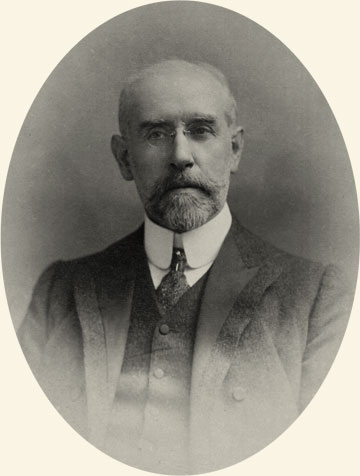 George McFarlane
1899
Captain Brown joined forces with George McFarlane - a naval architect - to establish AR Brown McFarlane & Co Ltd based in Glasgow.
1900
W. M. Fulton was the Chief Clerk from 1890 and opened the London office in 1915. His Grandson remains a shareholder in the company to this day.
W. M. Fulton
1908
The company moved to new prestigious offices in in the centre of Glasgow at St Vincent Place which the company occupied until 1976 – By then Glasgow was a long established global hub for trade and shipbuilding.
1913
Albert Richard Brown died at the age of 74.
1914-1918
Twenty-Eight employees from Brown McFarlane served in the First World War.
Those individuals were; David Baird, Harry Barnett, Archd. Blackstock, Thomas Campbell, Thomas Clark, Wm. Davidson, W. H. Fraser, Herbert Higginbotham, George McLea, John H. Mackenzie, James Muir, D. Murray, John Robertson, Gordon Russell, D. Y. Selkirk, Gavin Shaw, Arthur Simpson, John Taylor, Hugh Thom, Roy McD. Craw, Walter Stark, Bryce Yeoman, Alex Shearar, Peter Cunningham, John McLelland, Dougald Biggar, Andrew Lindsay & Joseph McCreadie.
Sadly, Harry Barnett of the Staffordshire Regiment & Hugh Thom of the Scottish Regiment did not return.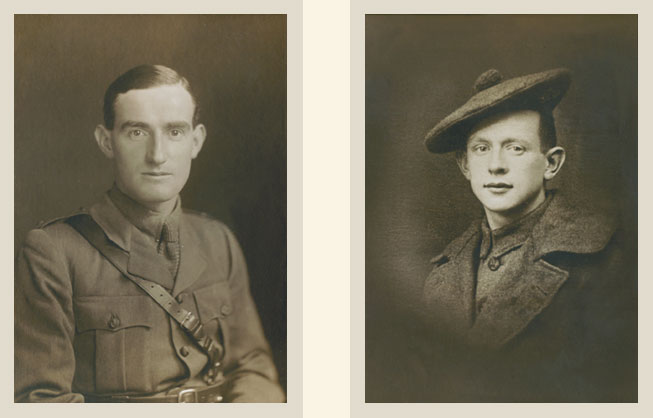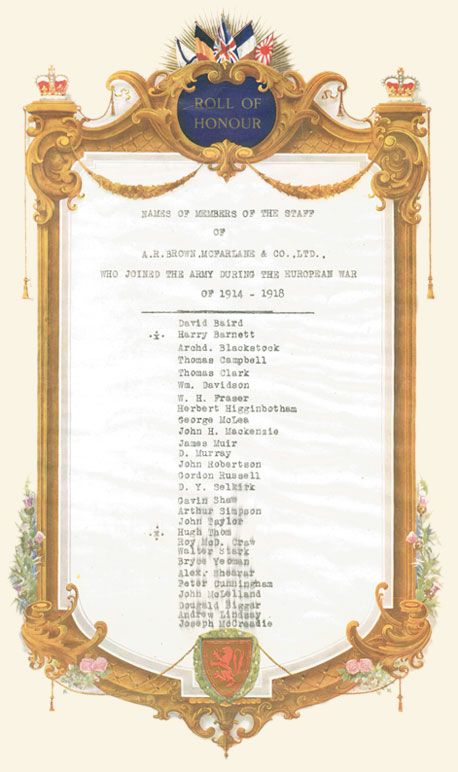 1915
Opened an office in Fenchurch Street, London.
1929
Collaboration with American firm Kaumagraph.
1930
R.M. Patterson championed Brown McFarlane's scrap metal business from 1930–1960 based at South Street close to Yarrow shipyard on the Clyde.
1947
U.F Burnell served as Chairman of Brown McFarlane from the First World War to 1947. During his 33 years of sevice he shaped the modern steel stockholding business.
After Burnell, Richard P. Brown (Albert Brown's Grandson) returned from serving in the war in the Far East to become the Chairman of Brown McFarlane.
1956
Edward Albert Brown died.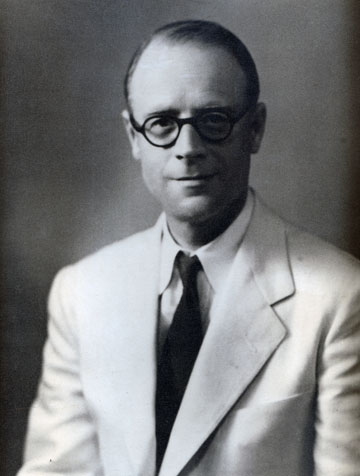 Richard P. Brown
U.F Burnell
1965
Kenneth Brown, Albert's Great Grandson, took up the role of Assistant Secretary of Brown McFarlane in Glasgow and became chairman in 1971 serving into the 1990's. Kenneth remains a non-executive director in the business to this day and will be celebrating 50 years service in 2015.
1970s
Brown McFarlane began to concentrate on expanding their steel stockholding business and opened a yard in Clydebank, Glasgow.
1976
A new office and warehouse facility in Glasgow was opened on Myreside Street and the company head office relocated from St Vincent Place to this site. The new facility stocked steel bar and plate.
1980
The national steel strike saw shipbuilding and steel manufacturing decline in Glasgow. This marked the introduction of value added services at Brown McFarlane.
1981
Brown McFarlane extended their offerings introducing a profile cutting service to complement plate sales.
1982
Brown McFarlane's Stoke-on-Trent office is opened, which by 2000 will become the company's main centre of operations.
1985
CNC machinery is installed at the Stoke site to provide a complete profiling and cutting service as part of the company's in-house capabilities.
1990
The steel stockholding business was consolidated into a separate subsidiary, Brown McFarlane Ltd, with sales of over 30,000 tonnes and rising.
1995/96
Richard T. Brown joins Brown McFarlane – Richard is the fifth generation of the Brown family to lead the group.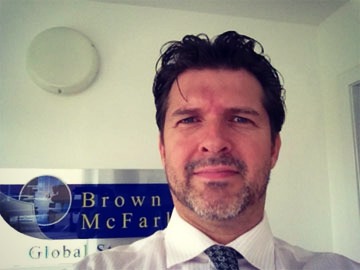 Richard T. Brown
1995
Introduced plasma cutting to improve the quality of profiling services and reduce customer lead times.
1996
Introduced state of the art IT system to support manufacturing and quality control processes.
1999
Decision to focus on Stoke site to establish a leading presence as a steel stockholder and distributor in the heart of the UK.
2000
Tom Steele was instrumental in leading the business through the 70's, turbulent 80s and 90s and in shaping the business into what it is today. He operated as the General Manager and Director of Brown McFarlane from 1973 to his retirement in Autumn 2000.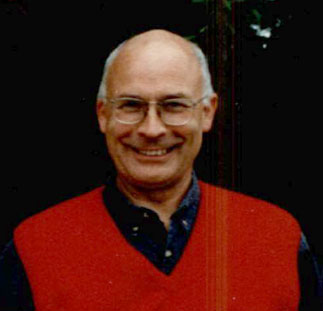 2001
A dedicated export department based near Birmingham is set up to take Brown McFarlane's range of products and services to new markets around the world.

2002
Investment in the transport and delivery side of the business streamlined Brown McFarlane's logistics and reduced customer lead times.
2003
Selling over 50,000 tonnes of steel plate each year, Brown McFarlane is now one of Europe's major processors and distributors of steel plate.
2008
A comprehensive range of large area stainless steel plate, including Duplex and Super Duplex material, is added to our product portfolio.
2008/09
Installation of a state-of-the-art, hi-definition plasma machine as part of the company's continual machinery upgarde program.
2009
6 members of staff at Brown McFarlane have contributed a total of 157 years of service to the business.

Barry Swindail

Duncan Nicolson

Colin Lindsay

Mick Burnett

Ian Johnson
2010
Brown Mac UK Stoke Facility sees large investment to modernise the building and facilities.
Brown McFarlane is one of the first steel stockholders in Europe to be awarded the prestigious ISO 14001 Environmental Management accreditation.
This complemented the company's exisiting ISO 9001 and other internationally recognised accreditations.
2011
A new plate storage and distribution facility is opened in the port of Antwerp - a central hub for European and Global plate sales.


2012
A second hi-definition plasma cutting machine was installed, expanding the company's processing capabilities.
2014
A further £1/4m investment in Messer Plasma cutting equipment to support the company's Stainless and Carbon Steels operations.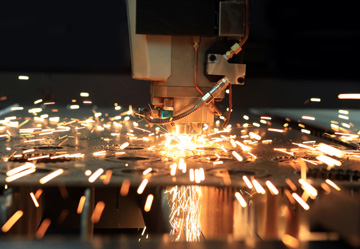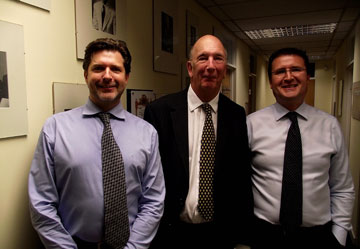 2014
After 125 years, the Brown family remain actively involved in the business. From left: Richard Brown; Group Chairman, Kenneth Brown; Non-Executive Director & Peter Brown; Group Finance Director.
2014
To mark the centenary of the First World War, Kenneth Brown who joined the company in 1965, honours the service of Brown McFarlane employees who risked their lives to serve in the Great War.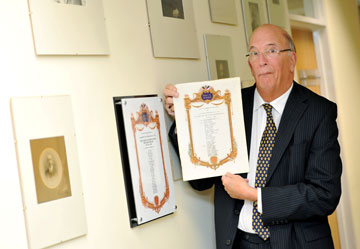 2014
125th Anniversary - Brown McFarlane is now one of the leading family-run high-grade steel specialists in Europe.
Brown McFarlane