More information
Background of Quenched and Tempered Steel

It is possible to produce steel plates that have more than twice the strength of those produced from mild steel through a heat treatment process known as quenching and tempering.

Steel is heated to a point above its upper critical temperature and is then very quickly cooled in water. This method of cooling, known as quenching, induces a transformation in the crystalline structure of the steel which leaves it much harder.

Unfortunately, the steel in this condition is also very brittle and it is not possible to use it in many applications. A method of heat treatment for alleviating this problem is called tempering and requires the quenched steel to be re-heated although this time to below the lower critical temperature.

The result is to put toughness and ductility back into the steel and, although some of the yield strength of the quenched steel is lost, the end result of the quenching and tempering process is to produce a strong steel which is also easy to weld, bend, and fabricate generally.
As the process of quenching and tempered has been improved and refined, carbon steel plates produced this way have become stronger and it is not uncommon now to find plates with strengths of more that 1100 MPa which is four times stronger than basic structural steel.

What are the benefits of EN 10025 S690QL?

Steel with minimum yield strength of 690 MPa has proved very popular with steel users because of its availability, price, and ease of fabrication. It is able to improve the performance, durability, and safety of vehicles, lifting equipment, and steel structures. Due to the steel's high strength, structures can be designed lighter, payloads increased, and energy used more efficiently.
In Europe the structural steel specification EN 10025 includes a range of high strength quenched and tempered steel grades and the designation S690QL gives the parameters for steel with a minimum yield strength of 690 MPa.

Brown McFarlane and S690QL plate

Brown McFarlane holds one of the largest stocks of S690QL steel plates in the UK and supplies plates from stock as well as pieces which are cut to size and shape on its computer controlled cutting machines.

Fabrication of EN 10025 S690QL Steel Plate

High strength quenched and tempered steel plate can be easily welded and fabricated but its high yield strength and tensile strength compared with mild steel means that it should be treated with some caution. We have provided information which is intended as a basic guide to various fabrication methods.
Applications
Hydraulic systems
Oilfield fabrications
Offshore cranes
Articulated dump trucks
Buckets
Bulldozer blades
Quarry screens and crushers
Quarry trucks
Waste compaction equipment
Bridges
Agricultural equipment
Crane booms
Defence
Mechanical handling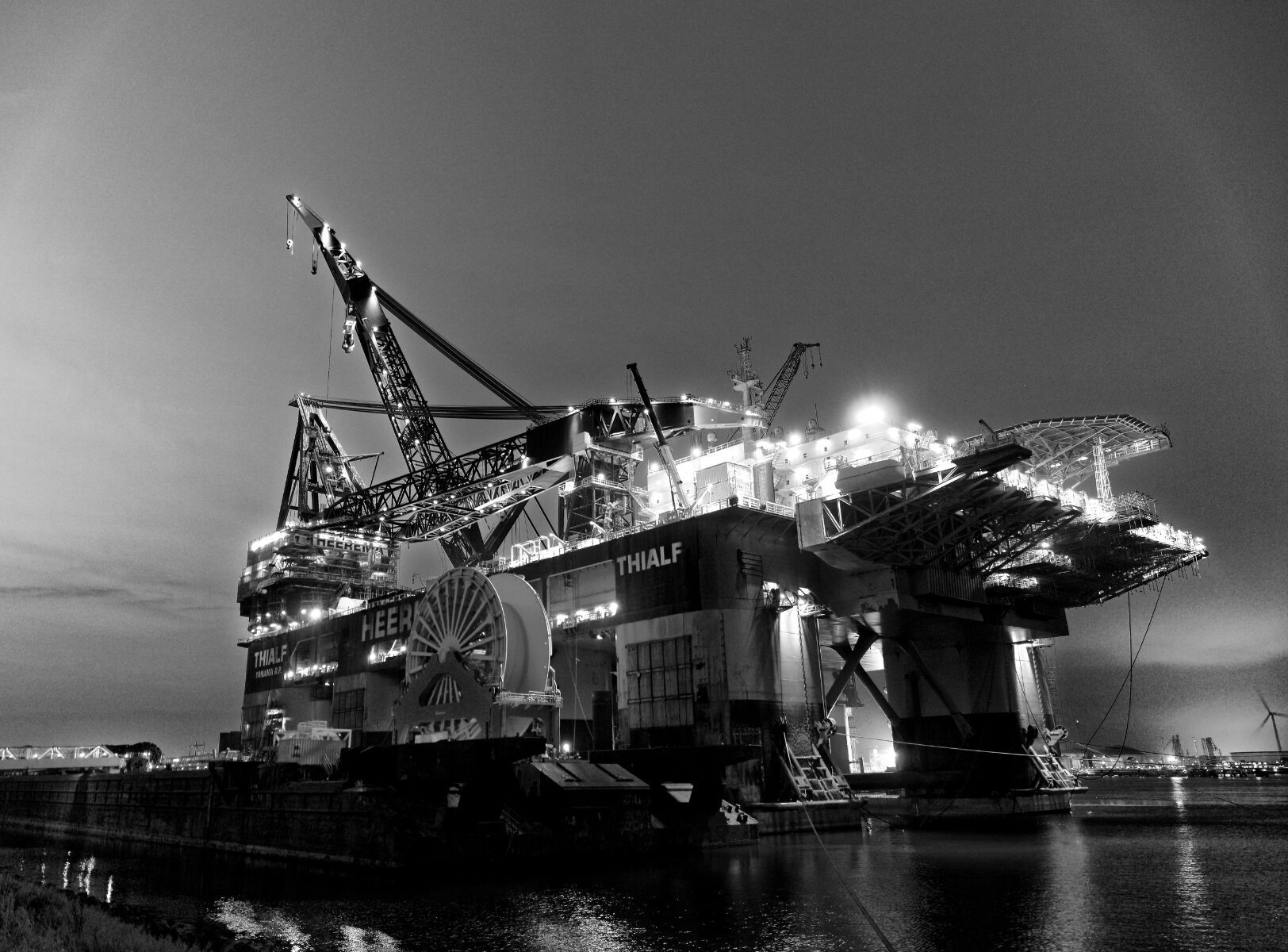 Properties
Chemical Composition – EN10025 S690QL
Content % (ladle analysis), maximum
| C | Si | Mn | P | S | B | Cr | Cu | Mo | N | Nb | Ni | Ti | V | Zr |
| --- | --- | --- | --- | --- | --- | --- | --- | --- | --- | --- | --- | --- | --- | --- |
| 0.20 | 0.80 | 1.70 | 0.020 | 0.010 | 0.005 | 1.50 | 0.50 | 0.70 | 0.015 | 0.06 | 2.0 | 0.05 | 0.12 | 0.15 |
Mechanical Properties – EN10025 S690QL
| Plate thickness mm | Yield strength Reh (MPA) | Tensile strength Rm (MPA) | Elongation A5 % minimum | Impact strength J, minimum |
| --- | --- | --- | --- | --- |
| 3mm to 50mm | 690 | 770 – 940 | 14 | 30 @ -40º C |
| 50mm to 100mm | 650 | 760 – 930 | 14 | 30 @ -40º C |
| 100mm to 150mm | 630 | 710 – 900 | 14 | 30 @ -40º C |
Request product data sheet